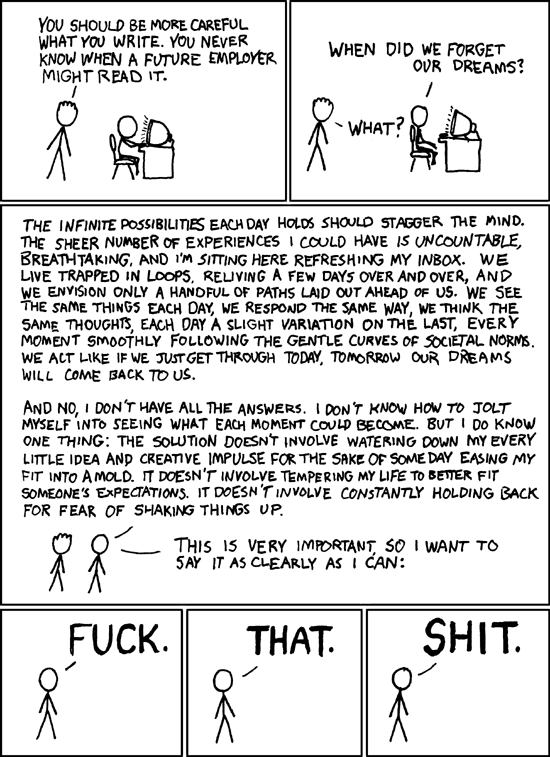 I'm having a SUV -shitty useless vehicles, as I like to call them now- stretch with Sixt at the moment. yesterday was number four in a row, after a Ford Kuga, two Subaru Foresters and now yesterday a Merc GLK. While I really  like an offroad car – on the beach in Australia – they are kind of crappy cars for the german Autobahn – they are dead slow, use lots of fuel (over 11 liters of diesel for the merc) and I think they are more of an disadvantage as opposed to a "normal" non elevated car. At least the whole testdriving via car rentals is a good way never to buy one of those by mistake.
i'll stick with my 3 series 🙂
As I am progressing step by step in my skydiving career it's time to think about getting a RW suit at some time… And this puts me before a hard choice.. At first I was thinking about some Black/Red Design, then about something themed on Fireball from the old Anime series Saber Rider…. But then the ultimate idea came to me…. Boba Fett…. Especially if you get a rig for yourself and then you could give the whole thing a nice Slave II Design to it….
So here is my doodling for a Boba Fett Jump Suit:
Yes, I know – lots of artistic freedom here… But hey. Still needs to jumpable and who knows which colours that company can aktually come up with. Maybe I will just be inspired and go for orange instead of that sand colour… who knows.
Now for the harness / container. Again there is lots of rust, grey and green in there and the Atom Legend R2 actually offers quite a choice of camouflage designs… the brown I am going with orange… Allthough it could be yellow aswell. Also on the Boba Suit… Got inspired by Boba's ship: Slave II.
And then for the main canopy. Going with orange as a brown is not available, green again and some grey:
And that's my "May the Fourth be with you" post ^-^